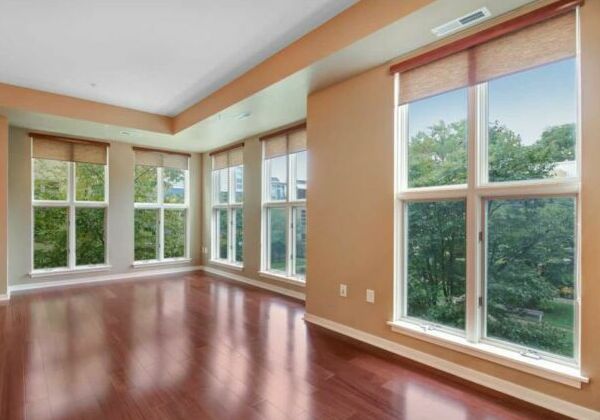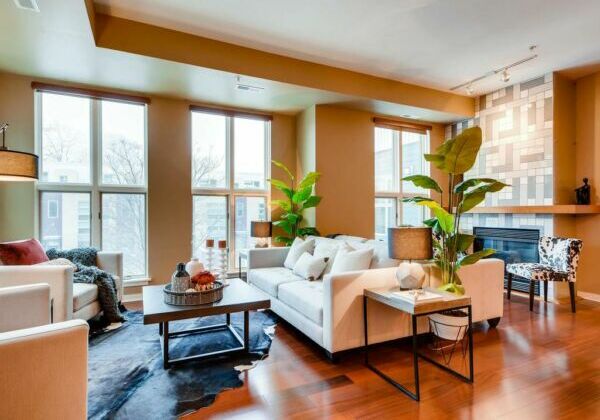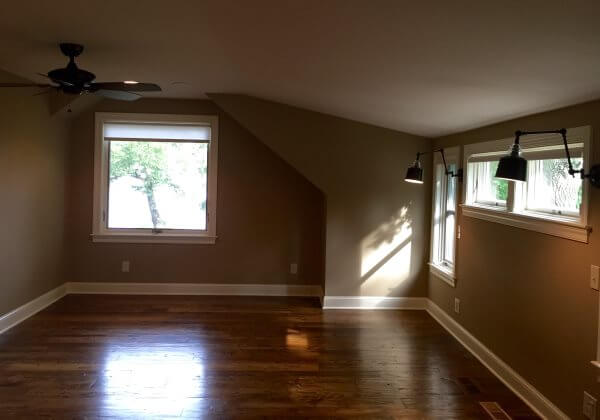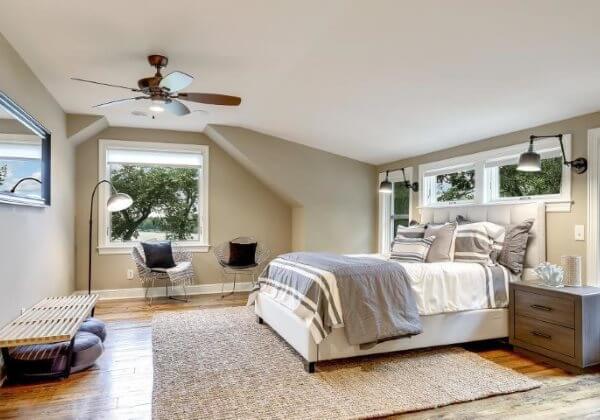 We specialize at transforming vacant properties into functional and desirable homes. If you want to get the most out of your home and arrive at a quick sale, do not list an empty house.
Vacant homes show their flaws. When you list a home without furniture, every imperfection is on display. Minor blemishes and odd features become focal points because there isn't an interior to guide the eyes.
Buyers won't be able to see themselves living in the home.  Empty rooms almost always appear smaller without furniture. One of the biggest benefits of great staging is that it transforms odd and compact floor plans into functional living space.
The home will seem cold, barren, and probably very dark. A home really isn't a home without an interior. One reason why we use a lot of lamps is because they help set a welcoming tone that's desirable to buyers.
Our vacant home staging service includes design, installation, rental and removal of a furniture and accessory staging package designed for your unique home. After a brief walk-through, we'll align on a staging strategy that speaks to your prospective buyers. We'll then design and install a custom package using our massive inventory of contemporary, transitional, and modern furniture and accessories. We have a long history of client success stories and believe in making staging accessible to homeowners at all price points (because it works at all price points). Our contracts run on a month-to-month basis. You won't have to lift a finger.
new construction Home Staging
Developers frequently stage before selling because they know home staging sells homes fast for more money. You've put in the hard work, let us take it from here. We'll make sure buyers can see your newest build for the beautiful home that it is.
Bethany first discovered the benefits of staging when she used it to flip her own properties. Now, we help builders across Minnesota put the final touches on their visions.  We've successfully staged pristine new construction, luxury listings, and architectural gems using our inventory of contemporary, transitional, and modern furniture and accessories. We have extensive experience working closely with investors and builders and know that the most important number is your ROI.
We fully understand that selling while moving has its challenges. We offer occupied staging packages for sellers living at home so you don't have to stress about home presentation. Bethany first started offering occupied home staging as a Realtor and we've been happily helping homeowners ever since. There's just too much money at stake to punt on home presentation.
Our goal here is to align on an effective home staging strategy that works for your unique situation. We'll bring in a custom designed staging package of accessories, furniture, or a combination of both to complement your existing furnishings. We'll identify opportunities for improvement in your existing home layout and design to help you get the most from your sale.